Jolie !! Dommage que ça ne matche pas avec les précédentes :/
Synopsis :
Ivy Morgan hasn't been feeling like herself lately. Not like anyone can blame her. After all, being held captive by a psychotic fae prince hell-bent on permanently opening the gates to the Otherworld is bound to leave some mental scars.
It's more than that, though. Something dark and insidious is spreading throughout Ivy, more powerful than she could ever imagine... and it's coming between her and the man she's fallen deeply in love with, elite Order member Ren Owens.
Ren would do anything to keep Ivy safe. Anything. But when he makes a life altering choice for her, the fallout of his act has far reaching consequences that threaten to tear their lives apart.
If Ivy is going to have any hope of surviving this, she must put aside the hurt and betrayal she feels, and work with not only those she loves, but with an enemy she would rather kill than ever trust. War is coming, and it soon becomes clear that what Ivy and Ren thought they knew about the Order, themselves, and even their enemies, has been nothing but a cluster of dangerous, deadly lies. Ivy knows she must be more than just brave to save those she loves--and, ultimately, to save herself.
Because behind ever evil fae Prince, there's a Queen…
Parution prévue le 11 décembre 2017.
Vous pouvez pré-commander le roman sur Amazon
(Pour le moment, seul Amazon offre cette possibilité)
Brave est le 3ème et dernier tome de la série Wicked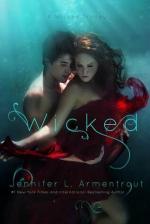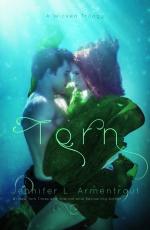 Retrouvez mes chroniques en cliquant sur les couvertures ;)
Pour célébrer la parution de Brave, vous avez également la possibilité de commander des copies signées des 3 tomes. Cette option est ouverte à l'international. Profitez-en !!
Vous trouverez toutes les infos sur ce lien ==> http://www.apollyconevent.com/jla-brave-virtualsigning/

Giveaway !!
Jennifer L. Armentrout propose également un giveaway pour remporter un pack surprise, contenant de nombreux romans signés et des goodies. C'est ouvert à l'international. Il se termine le 2 octobre. C'est par ICI.