La trilogie Unknown de Wendy Higgins fait peau neuve à l'occasion de la sortie du dernier tome. Dans cette série NA, l'auteure nous entraîne en pleine coeur d'une Amérique apocalyptique, où survie et romance s'entremêlent.
Undone, la conclusion de la trilogie, sera disponible dès le 5 décembre prochain.
About UNKNOWN (Unknown Trilogy #1):
Amber Tate believes the worst thing she'll suffer in life is dealing with the unrequited love she feels for her brother's best friend, Rylen Fite. She also believes war is something unfortunate that happens places far, far away from her rural Nevada town. She's wrong on both counts.
When an unknown organization meticulously bombs major cities in the United States and across the globe, a trickle-down effect spreads to remaining towns at an alarming speed—everything from food and water sources to technology and communications are compromised. Without leadership, the nation is split between paralysis and panic, but Amber isn't one to hide or watch helplessly. She's determined to put her nursing skills to use, despite the danger, even if it means working alongside the man she can never have. In this first installment of NY Times bestselling author, Wendy Higgins's debut New Adult series, a frighteningly realistic apocalyptic America is brought to life, entwined with searing romantic tension that will leave you eager for more.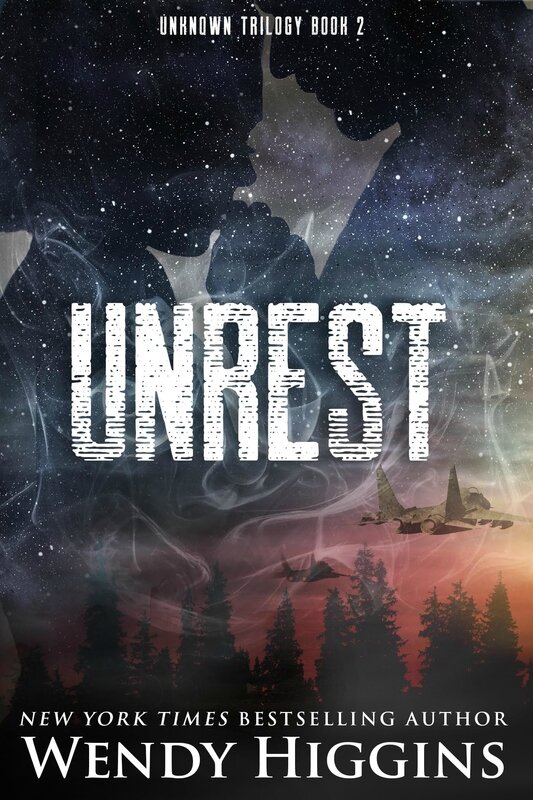 About UNREST (Unknown Trilogy #2):
Being on the run in the desert means food and sanctuary are hard to come by, but Amber Tate and her crew are not about to give up. Not after having so many of the things they love brutally ripped from them by an unknown enemy who sent their world into the apocalypse.
Survival takes precedence, but once safe shelter is found, their guards fall and the emotions they've been holding in are finally released. Anger, insecurities...lust. In their tight quarters, Amber, Rylen, Tater, and Remy can't escape it. The past must be faced, and passions run even stronger in the darkest of times. In the midst of unrest, their worlds are rocked again when they discover the truth about the war that's ruined their lives. They thought finding out the enemy's identity would give them the edge; instead it's revealed terrifying dangers they never thought possible.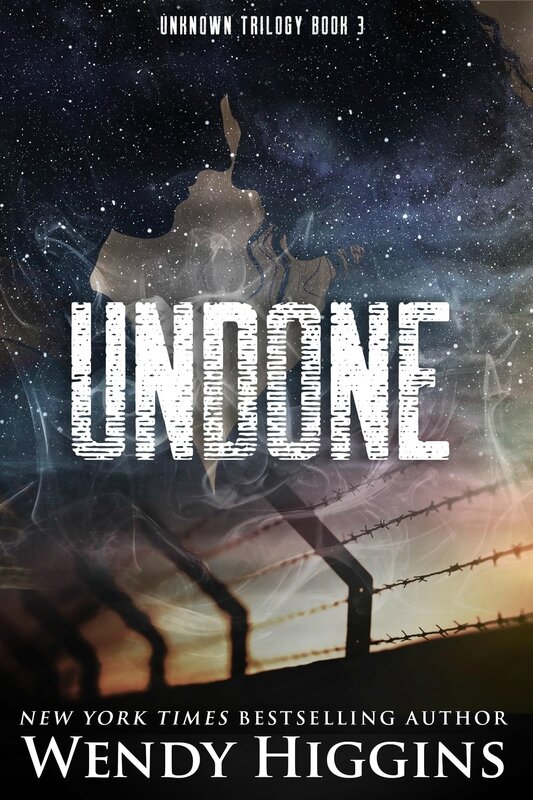 About UNDONE (Unknown Trilogy #3, Coming 12/5/17):
Amber Tate never dreamed their heart-wrenching escape from the enemy's attack would lead them to the most beautiful place she's ever seen. Like everywhere else in the world, Elmendorf military base in Alaska has been taken over, but it's time to take it back—all of it—one base, one city at a time. After losing so much, Amber clings to the one precious person she has left, and vows to sacrifice everything to help save the Earth.
Remy Haines is a lover, not a fighter, so when she finds herself in enemy territory, expected to feign allegiance while gathering intel for the rebel cause, she's never been more out of her element. Tensions only increase when her feelings for Jacob "Tater" Tate won't go away, and the enemy's leader takes an interest in her. She's torn between what her heart wants, and what she knows she should do. As for what her body needs…well, it's always had a mind of its own.
✦ Stay Tuned for More Retailers Coming Soon!