Entertainment Weekly vient de révéler cette beauté *o*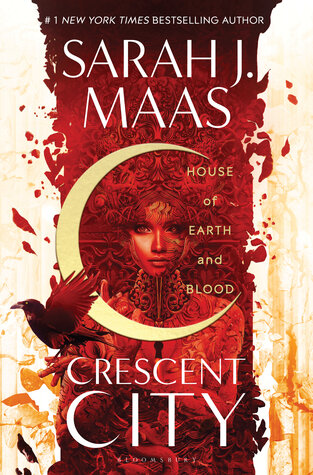 Crescent City est le nouveau projet de Sarah J. Maas, auteure connue pour ses séries Throne of Glass et A Court of Thorns and Roses. Elle laisse le YA avec ce roman mais reste fidèle aux faës.
Cette superbe couverture est le travail de Carlos Quevedo.
Synopsis :
Half-Fae, half-human Bryce Quinlan loves her life. By day, she works for an antiquities dealer, selling barely legal magical artifacts, and by night, she parties with her friends, savouring every pleasure Lunathion—otherwise known as Crescent City— has to offer. But it all comes crumbling down when a ruthless murder shakes the very foundations of the city—and Bryce's world.

Two years later, her job has become a dead end, and she now seeks only blissful oblivion in the city's most notorious nightclubs. But when the murderer attacks again, Bryce finds herself dragged into the investigation and paired with an infamous Fallen angel whose own brutal past haunts his every step.

Hunt Athalar, personal assassin for the Archangels, wants nothing to do with Bryce Quinlan, despite being ordered to protect her. She stands for everything he once rebelled against and seems more interested in partying than solving the murder, no matter how close to home it might hit. But Hunt soon realizes there's far more to Bryce than meets the eye—and that he's going to have to find a way to work with her if they want to solve this case.

As Bryce and Hunt race to untangle the mystery, they have no way of knowing the threads they tug ripple through the underbelly of the city, across warring continents, and down to the darkest levels of Hel, where things that have been sleeping for millennia are beginning to stir...
Publication prévue pour le 28 janvier 2020.
(Source : *)