Pour ce blog tour, je vous présente la dernière parution de Claire Contreras. The Naughty Princess fait partie de la série Sexy Royals et est publié au sein de la collection 1001 Dark Nights. Continuez à lire pour découvrir un extrait et le book trailer de ce titre.
Achetez votre exemplaire de THE NAUGHTY PRINCESS dès maintenant !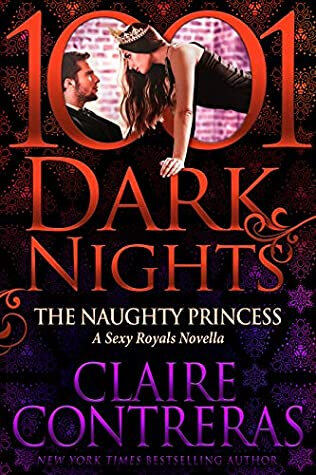 Synopsis :
From New York Times and USA Today bestselling author Claire Contreras comes a new story in her Sexy Royals series… Princess Pilar is tired of playing by the rules. She's sick of the spotlight and being seen as the uptight goody-too-shoes the media has cast her to be. She's especially tired of the fact that her brothers are allowed to run off and do whatever they want while she sits inside watching the world pass her by. That's why she decides that while her older brothers are off on their usual summer holidays, she's going to quietly pack her things and travel to the one place her parents have always forbidden her to step foot on – Ibiza. As the star of the French premiere fútball league, Benjamin Drake has it all – the money, the cars, the clothing contracts, and any woman he wants. Problem is, the only woman Ben has ever wanted badly enough to stop partying is Princess Pilar, the one he can never, ever have. Despite his fame and achievements, in Pilar's world, she'll always be royalty and he'll always be a kid from the wrong side of the tracks who got lucky. He'd never be accepted. He knows that. Yet, when he spots Pilar partying at the same club as him, all bets are off. He's determined to get her in his bed, even if it's just for one night.
**Every 1001 Dark Nights novella is a standalone story. For new readers, it's an introduction to an author's world. And for fans, it's a bonus book in the author's series. We hope you'll enjoy each one as much as we do.**

Ajoutez THE NAUGHTY PRINCESS sur Goodreads !


Achetez votre exemplaire de THE NAUGHTY PRINCESS dès maintenant !
BOOK TRAILER
"The story is a beautiful story of loss, love, and trusting your heart even when it's a little broken." - Corinne Michaels, Best Selling Author of the Belonging Series
"Without question Paper Hearts has cemented itself in our hearts as one of our favorite second chance romances." - Totally Booked Blog
"Flawlessly and beautifully written. I cannot stress enough how much I loved this book. -The Romance Cover
"Delicious sexual tension. Mind blowing sex, and an ending that will have you wishing you could one-click over and over again." ― Jillian Dodd, New York Times Best Selling Author
"Half Truths is my new favorite from Claire, HANDS. DOWN. And it jumped leaps and bounds over a few other books to become a favorite read of 2019!" - 4 The Love of Books
"Five Scorching Hot Stars! BECAUSE YOU'RE MINE made me gasp and swoon." - Skye Warren, NYT Bestselling author ★★★★★
Excerpt 2 :
I genuinely hadn't been this excited to take a woman out in a long time. I dated plenty. All the time. The tabloids labeled me a playboy, and I took it in stride even though I didn't feel I was a playboy at all. I liked women, I was single, rich, and a hell of a football player. None of those things defined me as a person though. There was more to me that the world didn't know because I made it a point not to show them. I liked the fact that they only saw a smiling, carefree man when they looked at me. It made it less likely for them to dig deeper. So, I dated women who took the limelight off me because they were famous in their own right.
Pilar was the exception though. Not because she wasn't famous. She was a damn princess, but she was never the center of attention. You couldn't find photographs of her doing crazy things. You didn't catch whispers about her or hear rumors. Being seen with Pilar would mean that the paparazzi would eye me a little closer and wonder why she'd leave her sheltered life to step out with me. It was risky, especially since I didn't want them digging. As far as I was concerned, my past and personal life were not up for public debate. My manager had advised against inviting her as my date. My friends counseled against it. My ex, whom I was still close friends with and who stayed out of my business, warned against it.
A part of me knew I should listen to them. A bigger part of me couldn't. Probably the same bit that donned a hard-on every time the princess walked into a room, that I had used to pleasure myself, the image of her riding me hard and fast. The piece I needed to cool the fuck off if I was going to treat her like the royalty she was. Though, even without her title, she would never be some random hookup.
Something about Pilar captivated me. Maybe it was her innocence or the way she carried herself as if she were trying to keep her composure in any given situation. Except last night. Last night, she was wild—dancing on the tables, singing loudly, letting her hair down. A completely different Pilar from the prim and proper one I'd met countless times before. I'd heard from a lot of our mutual connections that she had a crush on me, but she never made it obvious. Every time she saw me, she smiled politely, small-talked, and then moved on to the next person. I hated when she left.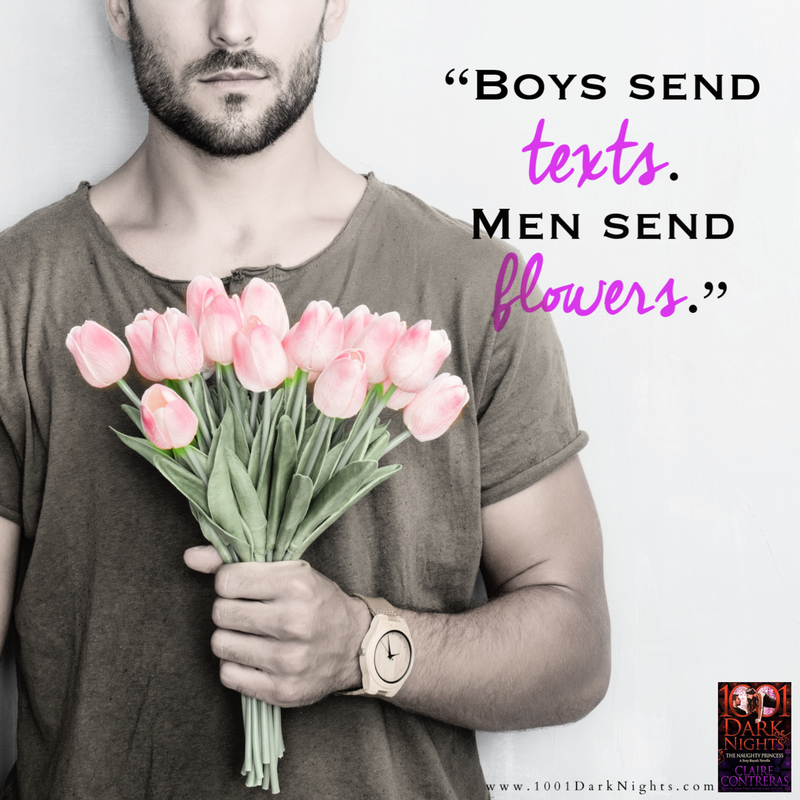 ---

A propos de CLAIRE CONTRERAS :
Claire Contreras is a New York Times Best Selling Author. Her books range from romantic suspense to contemporary romance and are currently translated in over fifteen languages. She's a breast cancer survivor, a mother, a wife, and a Florida girl that currently resides in Charlotte, NC. When she's not writing, she's usually lost in a book.
Connect With Her:
Website | Facebook | Instagram | Goodreads | Pinterest | Bookbub